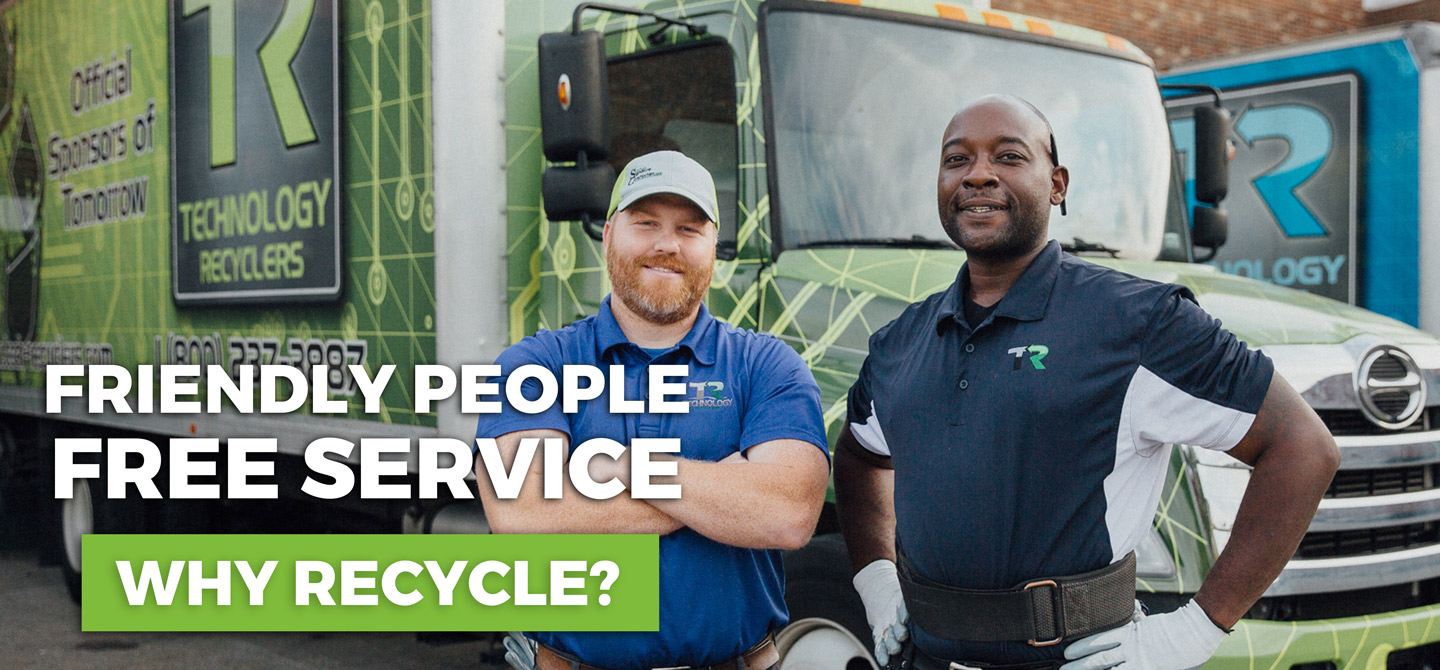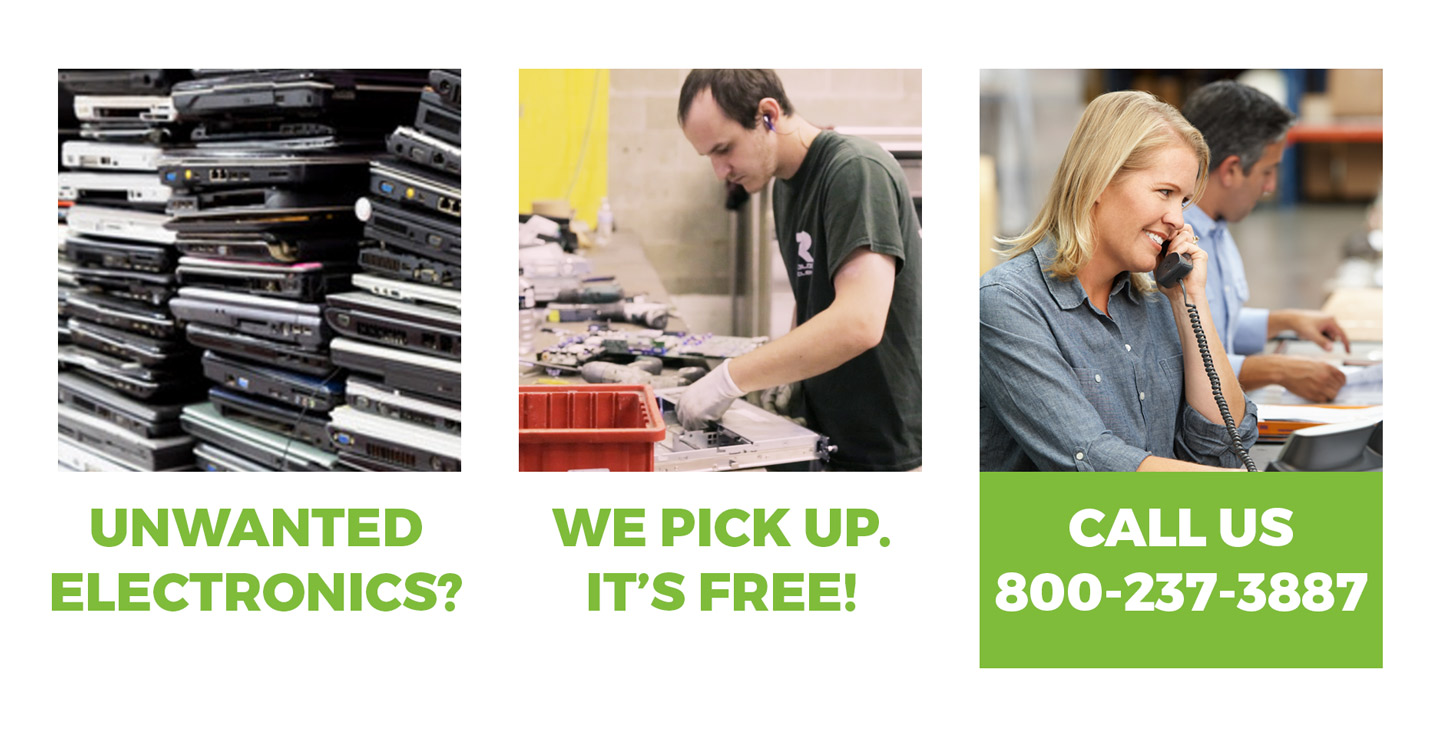 ---
Technology Recyclers offers computer and electronics recycling in the Indianapolis area. We decommission and recycle all electronics and can even provide a certificate of destruction, ALL at NO CHARGE.
It's as simple as that.
---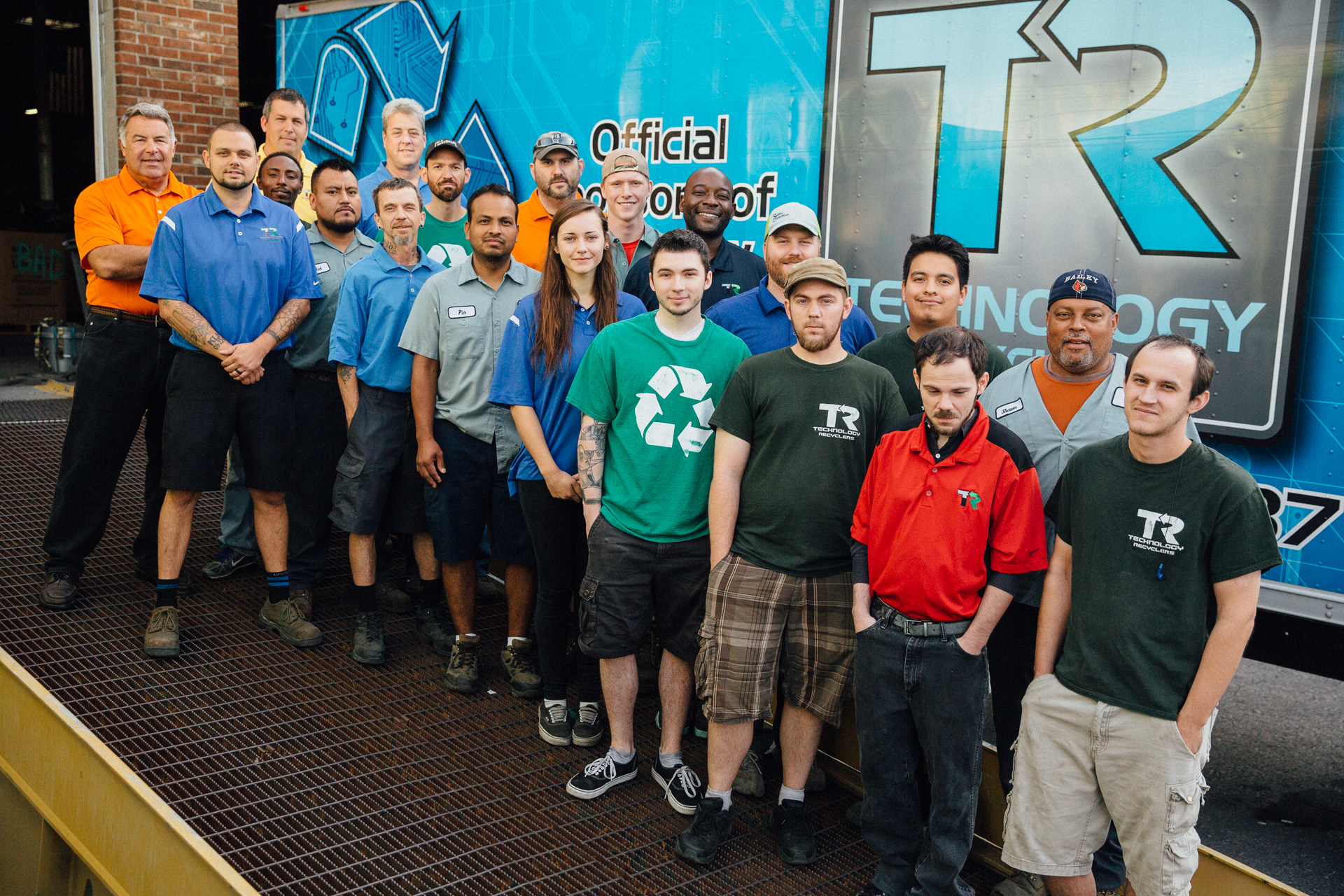 SETUP A PICKUP TODAY
Let our clean and professional crew pick up from your business at no charge!
[flo_button url="https://tech-recyclers.com/contact/" style="green" size="large" type="square" target="_self"] SCHEDULE PICKUP [/flo_button]
GET IN TOUCH
We're social and we'd love to hear from you!
Feel free to send us an email, find us on
Facebook and Google +
[social_icons type='normal_social' icon_pack='font_awesome' size='large' link='https://www.facebook.com/TechnologyRecyclers/' target='_self' icon_color='#575757′ 'background_color=" border_color=" icon_hover_color=" background_hover_color=" border_hover_color=" /]
[icons icon_pack="font_awesome" fa_icon="fa-google-plus" fa_size="fa-3x" type="normal" position="center" link="https://plus.google.com/115155301899491807023/posts" target="_self" icon_color="#5cad15″]
[icons icon_pack="font_awesome" fa_icon="fa-facebook" fa_size="fa-3x" type="normal" position="center" link="https://www.facebook.com/TechnologyRecyclers/" target="_self" icon_color="#5cad15″]
[icons icon_pack="font_awesome" fa_icon="fa-envelope" fa_size="fa-3x" type="normal" position="center" link="https://tech-recyclers.com/contact/" target="_self" icon_color="#5cad15″]
[icons icon_pack="font_awesome" fa_icon="fa-phone" fa_size="fa-3x" type="normal" position="center" link="tel:1-800-237-3887″ target="_self" icon_color="#5cad15″]