We offer a number of different services providing Secure, safe and ethical disposal of E-scrap that keeps items out of landfills. We are 100% landfill free.
NOW OFFERING: Obsolete Inventory, product Recall and Returns Certified Destruction services.
We offer Corporate/Business Pickup Services
Certified Destruction Services – returns, out of spec, recall items
Corporate Pickups and Disposal
Community Drop Off Events
Community Events – Typically 3-6 hours in nature
(Fishers, Carmel, Brownsburg to name a few)
Residential Drop Offs at our Facility
We offer scheduled repeat regular pick ups
Corporate pick ups usually within 48 hours
We can provide Corporate/Employee recycling days
We can do Clean out of companies, and moves
WE DO NOT DO HOME PICK UPS AT THIS TIME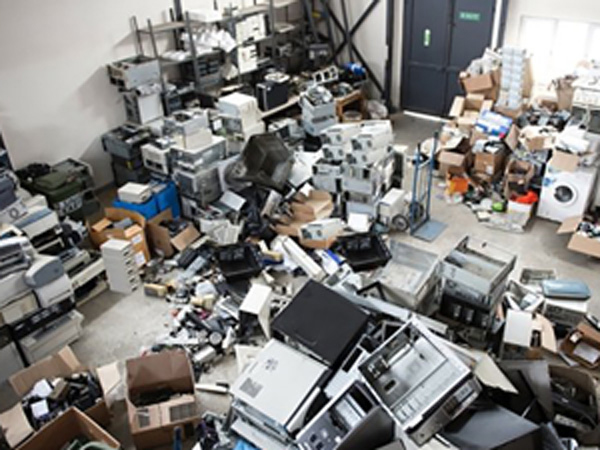 Statistically, the United States generates 220 million tons of waste every year. What's more, 55% of that, or approximately 120 million tons of waste, goes into landfills, annually. This basic problem of pollution is exponentially compounded with electronic devices, many of which contain hazardous material that does not simply erode over time. It is estimated that no more than 18% of all E-waste gets recycled.
If electronics are dumped in landfills, they can leak these dangerous chemicals into the environment causing major health concerns. That's why electronic recycling is not only the more responsible choice, but is also essential to our future health. If not recycled, many of these electronics will end up in landfills hazarding our safety and the safety of the planet.
Desktop Computers, Laptop Computers
Hard Drives
Notebooks, tablets, Handheld devices
Servers
Consumer Electronics
DVD Players
Fax Machines, Scanners, postal machines
CRT monitors, LED, LCD and all monitors
Medical Electronics
All Batteries, any kind or size
LCD displays
Audio Video Equipment
All Batteries
Computers of any kind
Cell Phones
Connectors, wiring, cabling Metal Racks
UPS equipment
Laptops
Television Production Equipment
Stereos
Server Racks
IT equipment
Radios, Calculators
Office Copiers
Telecommunication Equipment