Technology Recyclers Featured on Inside Indiana Business with Gerry Dick
April 25, 2016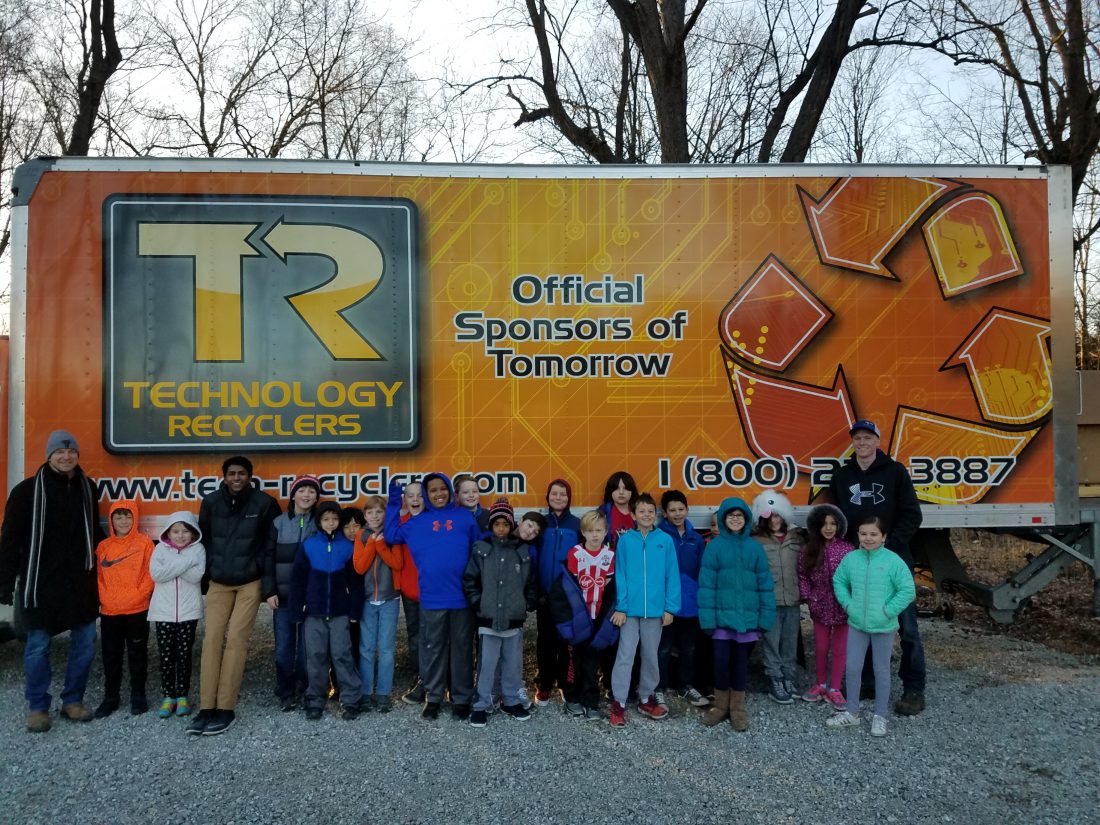 Official Sponsors of Tomorrow
April 7, 2017
Technology Recyclers Loves to Give Back. This past week we were part of a special sponsorship with B105.7 , and the Transiberian Orchestra to donate from ticket sales to a local charity of our choice. We chose Kids Voice of Indiana – www.kidsvoicein.org.
Dale Needleman is on stage with Sean Copeland and members of the TSO presenting a $9200 check to Eddie Rivers of Kids Voice.
Did you know that by scheduling a free pickup with Technology Recyclers, you help us give back to organizations and charities like Kids Voice? Winter is a great time to recycle your unwanted electronics, so schedule a pickup today: Schedule a free pickup with our friendly team today!
We guarantee data destruction to the highest standards (R2 and RIOS certified), we're 98% landfill free, and we serve over 1,000 businesses in education, government, financial, defense, and healthcare industries.