In the spider-webbed corners of your attic — in the depths of your basement — in the storage closets of your school. Let's face it: old electronics are everywhere. As our society increases its dependence on technology and as new electronic products develop rapidly, electronic waste is piling up in our homes, communities, and all over the world.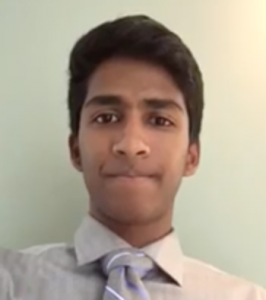 Hello, my name is Jay Maturi, and I'm a junior at University High School. Over the last three years, I've been learning about the dangers of electronic waste buildup — particularly, the large concentrations of dangerous heavy metals that enter the environment when electronics are dumped in landfills. I wanted to make a difference.
Partnering with Tech Recyclers and Mr. Dale Needleman has given me the opportunity to make change by promoting electronic recycling programs in my own school and community and by teaching younger children in local schools about their role in preserving the environment.
Tech Recyclers is a tremendous community resource, whose mission — being the "official sponsors of tomorrow" — demonstrates their dedication to environmental sustainability. Over the course of the summer, I'd like to share with you information about Tech Recyclers' activities, as well as tips, stories, and information about living an eco-friendly life. I look forward to connecting with all of you!