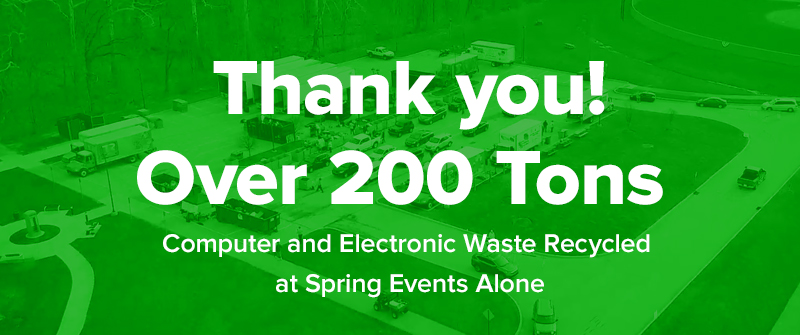 Record Breaking Spring Events
June 4, 2019
It's Our Birthday!
August 1, 2019
On this 4th of July, we celebrate the freedom and history of the United States, and we look forward to a bright future. A future that is clean and healthy for generations to come, and at Technology Recyclers, we are committed to this dream by keeping landfills electronic free.
As the Official Sponsors of Tomorrow, we are a veteran owned and operated company offering secure electronic recycling FREE of charge. Partner with us today by recycling your computers and electronics to help save the earth and the people in it.
Now that's something to celebrate.