Closed on Veterans Day, 2019
November 8, 2019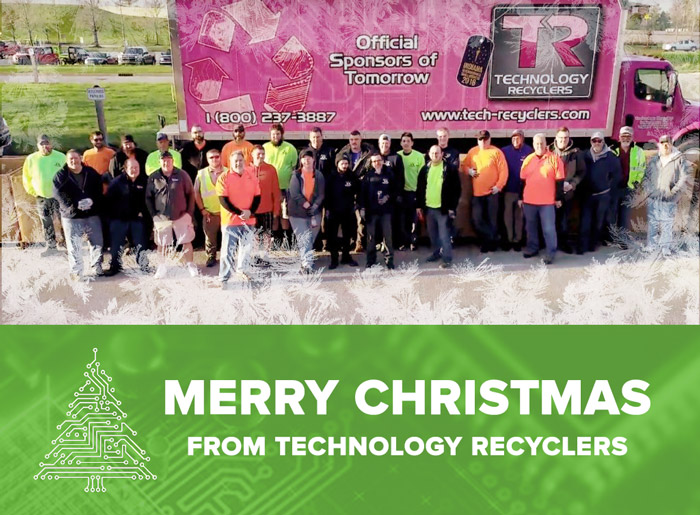 Stay off the Naughty List: Recycle!
December 18, 2019
Every year we choose a local charity to support during the holidays. This year we chose to support Riley Hospital for Children. We believe that supporting children's needs during this time of year, is what the season is all about.

"Giving back to our community has been one of the goals of Technology Recyclers since the day we opened the doors."
-Partner and Co-founder, Dale Needleman

Many of Technology Recyclers' team members, family, friends, and customers' children have received treatment at Riley Hospital for Children. 

On December 3rd from 6 am – 6 pm, we will be participating in the WFMS Radiothon. Being able to give to those who need financial and emotional support will be an honor and a blessing for all. Please join us in giving back to our community.

Because we are committed to being "The Official Sponsors of Tomorrow," we invite all of the companies that recycle with us to consider supporting Riley Hospital for Children this season.