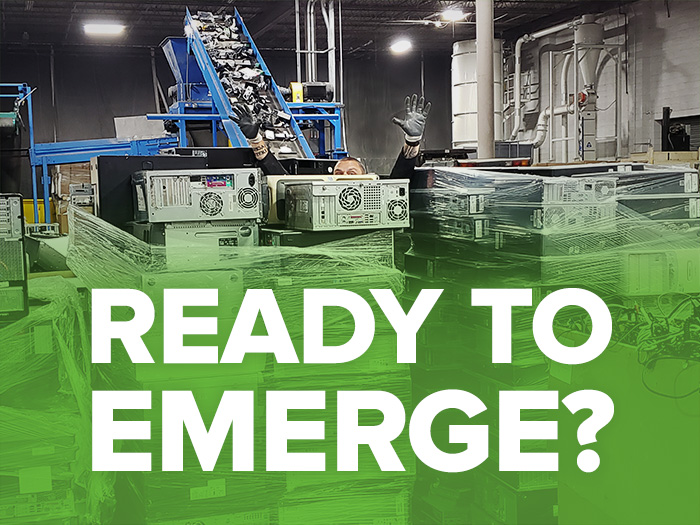 Ready to Emerge?
May 26, 2020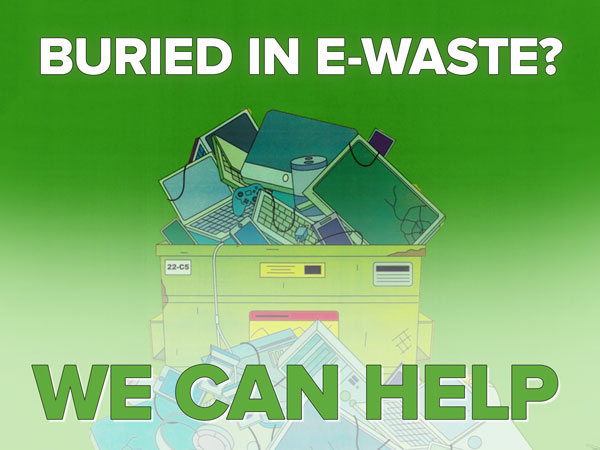 Buried in E-Waste?
July 15, 2020
We know many of you have been unable to recycle during this spring season because of the lockdown.
If you're one of many in Indiana who are headed back to work and find yourself "buried" in unused or unwanted electronics, remember that our trucks are serving all of Indiana and can be booked for immediate pick up. As always, our pickup service is FREE to all Indiana businesses.
As an essential service, we are observing all PPE and relevant COVID-19 guidelines, but if you have any special requests that would help you to feel safe, we can do our best to accommodate.