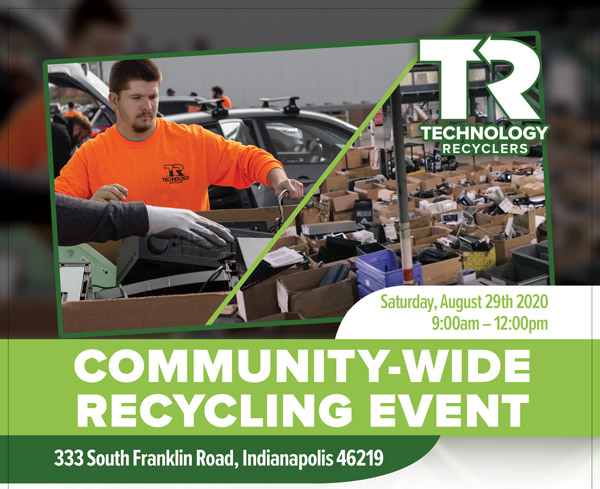 Community Wide Recycling Event
August 17, 2020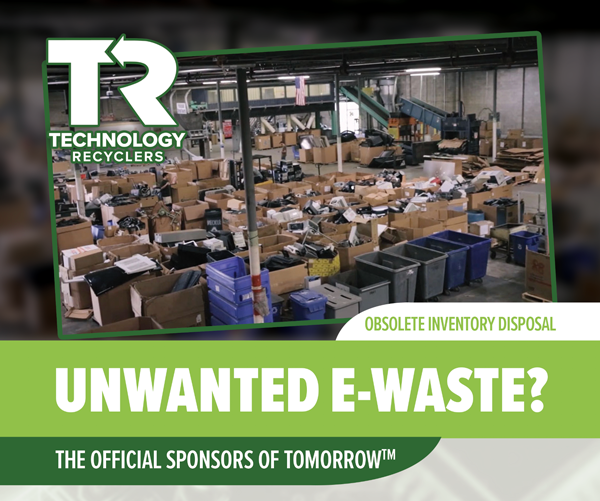 Inventory Destruction
September 17, 2020
With fall just around the corner, it's time to recycle those old computers, hard drives, and electronic devices. That's why we've got you covered by hosting recycling events near you. These events are an opportunity to raise awareness about the importance of electronic recycling, as well as an opportunity for communities to come together and make this world a safer place.
Keller Williams Office – Wendy Vivirito Team
Friday, Sept. 11
10am – 12pm
11550 N. Meridian St. Carmel IN 46032
Brown County
Saturday, Sept. 12
8am – 12pm
176 Old SR 46, Nashville, IN 47448
Mt. Lebanon UMC
Saturday, Sept. 19
8am – 12pm
3447 S. State Road 9, Greenfield, IN
City of Fishers
Saturday, Oct. 3
8am – 1pm
12690 Promise Road, Fishers, IN 46038
City of Westfield
Saturday, Oct. 10
8am – 12pm
2728 E. 171st Street, Westfield, IN 46074
Indianapolis Zoo
Saturday, Nov. 14
9am – 2pm
1200 West Washington Street, Indianapolis 46222-0309
Even if you can't make it to a fall event, you can still recycle your old electronics. Schedule a pickup with us today and start to breathe the fresh air.