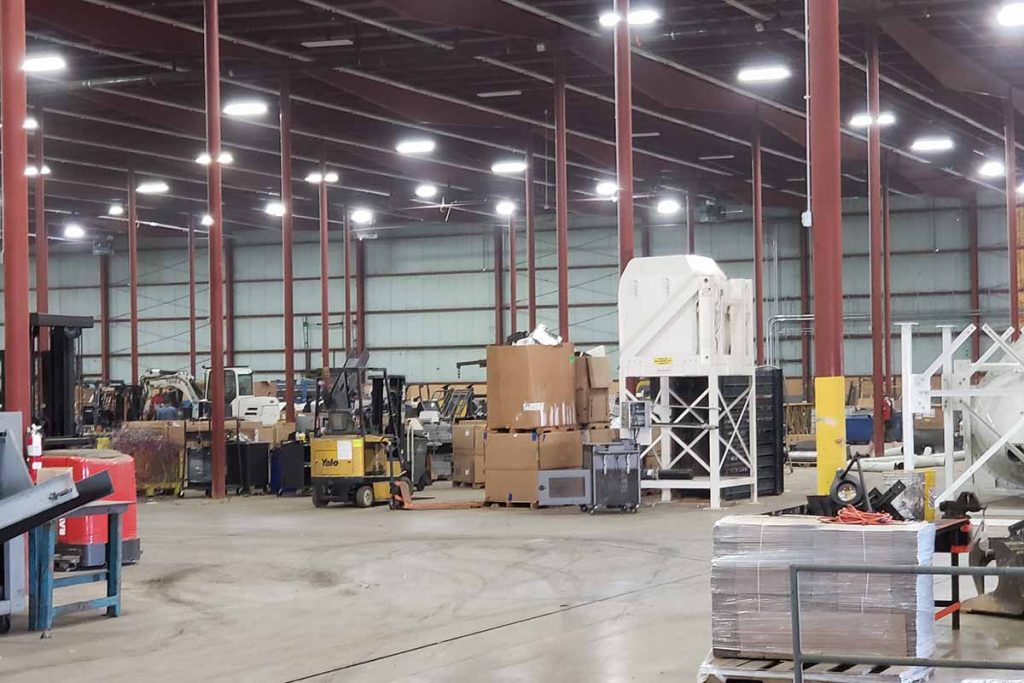 Enjoying a boom in new customers, an Indiana electronics recycling and reuse company is spending roughly $5 million to expand its size and processing capabilities.
Technology Recyclers recently moved from a 65,000-square-foot facility in Indianapolis to a 170,000-square-foot plant a half mile away. Along with the move, the company is installing new shredding and sorting equipment on its scrap processing line.
Altogether, the building and equipment investments will cost about $5 million this year, said Dale Needleman, co-founder and one of the owners of the 10-year-old, privately held company.
Technology Recyclers decided to buy the 10.7 acres and building, rather than lease the space. Marion County, Ind. property records show the company borrowed $3.44 million from a bank in connection with the July 2021 property purchase.
"It's scary. It's a big step, but we do certainly believe in what we're doing," Needleman said of the large purchase.
Technology Recyclers takes electronics from Indiana businesses and households via drop-off and collection events. The Indiana veteran-owned business, which celebrated its 10-year anniversary in August, recovers commodities and does ample parts harvesting for resale (it does not resell any whole units), said Needleman, who co-founded the business with Matt Wright.
Upgrading the building and equipment
Technology Recyclers has been moving to the new facility, at 8401 E. Washington St., since about mid-August, but its official move-in date was at the beginning of this week.
The company shipped its e-scrap processing line, which includes a shredder, ferrous and non-ferrous sorting equipment and other equipment, from the old facility to the new one. During reassembly, Technology Recyclers will augment the line with a new SSI PRI-MAX shredder, which can handle larger items, and an optical sorting technology, which will boost throughput and improve sorted commodity quality, Needleman said.
He estimated the new line would be up and running around Dec. 1.
Technology Recyclers also moved its float-sink e-plastics sorting system, which it installed about three years ago, he said.
Needleman noted that the company designs its own lines using off-the-shelf equipment. Because the company is privately held, small and nimble, it can experiment to find efficient equipment setups, which helps the business collect and process material from all over Indiana without having to charge customers fees, he said.
"Our flexibility has made us very, very special," he said.
Needleman said the company plans to initially occupy about 100,000 square feet of the new building and find a tenant to lease most of the remaining space. Company leaders had always had a goal of owning their building by their 10th anniversary, he said. Interest rates during COVID-19 made buying particularly attractive this year, he said.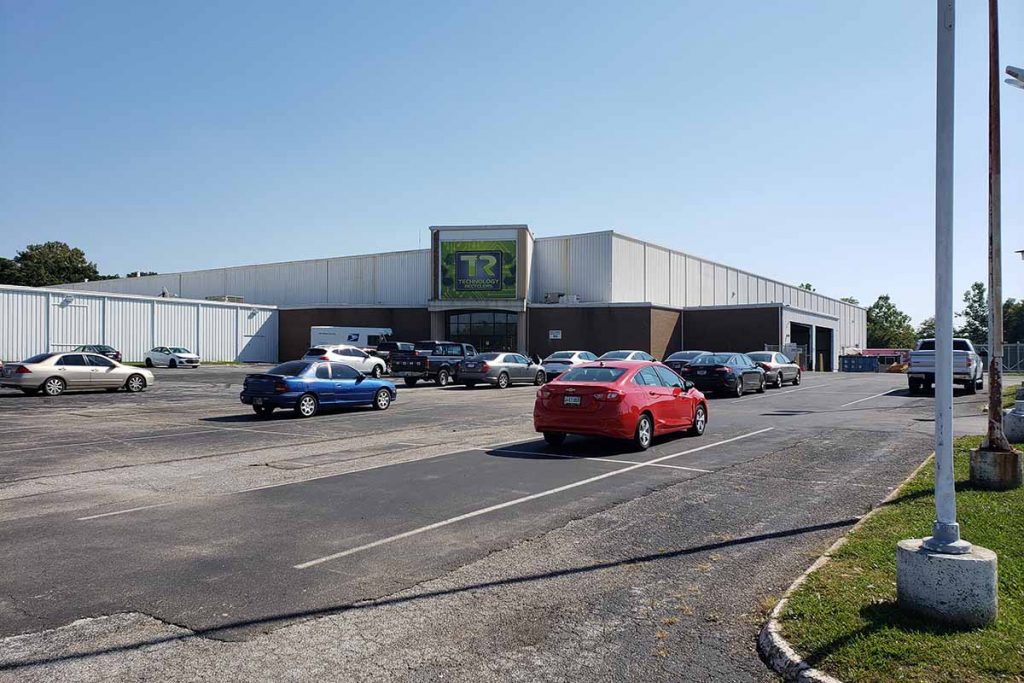 Growing customers and headcounts
Underlying the company's large investments is a rapid growth in customers. The company has had roughly 4,000 unique private and public organization customers over the years, Needleman said, and it is on pace to add about 500 customers a year.
Needleman noted that Technology Recyclers does not charge customers to pick up devices, destroy data or recycle e-scrap (with the exception of charging to recycle CRT devices).
In addition to growth in its business customers, the company has seen more household material dropped off for recycling. In October 2020, the Indiana Department of Environmental Management (IDEM) awarded Technology Recyclers a $97,500 grant to help launch a marketing and education campaign to encourage the public to recycle their electronics.
Needleman said the campaign has involved radio, print and social media advertisements, as well as billboards.
Along with growing customers, Technology Recyclers has boosted its headcount from about 30 to 50 employees over the past year. While turnover among the core group of employees is low, Needleman said, Technology Recyclers, like other e-scrap companies, found it difficult to hire new people over the summer. At times, the processor was forced to run short-handed.
But because the company avoided layoffs and kept employees working full time during COVID-19, it didn't have to struggle trying to bring them back as feedstock volumes increased, he said.
You can read the full article here at E-Scrape News: [via E-Scrape News]